Case Studies
Find out about some of the startups that have succesfully fundraised with us here.

Electric Mobility, Mobility Sharing, Micro-EV charging, Transport IoT
Other Investors: SeedPlus, 500 Startups, SEEDS Capital, ACE Capital
Total Round Size: US$3,500,000
Neuron is an electric mobility technology pioneer based in Singapore. Founded in 2016, Neuron operates Singapore's largest electric scooter sharing system with an innovative dock optional service model that bring benefits to both consumers as well as city governments.

Biotechnology
Other Investors: East Ventures, Intudo Ventures
Total Round Size: US$1,000,000
Nalagenetics is a Singapore-based genetic testing startup built with the goal to reduce adverse drug reactions and increase prescription efficacy through genetic testing and information management systems.
HRTech
Other Investors: None (AngelCentral Syndicate)
Total Round Size: US$437,000
TribeHired is the first talent marketplace in South East Asia that helps talent not only get offers from IT companies who are competing to hire them, but also to get better at their skills and increase their value.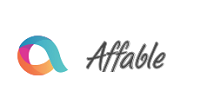 Marketing Tech
Other Investors: SGInnovate, Decacorn Capital
Total Round Size: US$747,000
Affable is building the next major digital marketing platform by automating influencer marketing using AI, developing algorithms that profiles influencers and their audience across social media such as Instagram, youtube, twitter, facebook etc.

HRTech
Other Investors: Seedplus, Found.Ventures
Total Round Size: US$640,000
EngageRocket is a cloud-based software that helps leaders and organisations make better people decisions using real-time data. Through cultural change, organisational transformation, mergers and acquisitions and other key events, companies use EngageRocket to analyse and act on employee feedback.

Logistics, E-Commerce
Other Investors: Wavemaker Partners, 500 Durians
Total Round Size: US$1,100,000
Parcel Perform is a Singapore based SaaS start-up that provides e-commerce merchants with all the information needed to manage their e-commerce logistics effectively. It also allows their consumers to benefit from on-time delivery updates and an improved customer service. Parcel Perform collects data from more than 475 carriers worldwide and develops a service offering that can be used by customers all over the globe.

Artificial Intelligence for Music and Audio
Other Investors: Singapore's Wavemaker Partners, U.S. investor Exponential Creativity Ventures and undisclosed angels.
Total Round Size: US$1,000,000
Utilising artificial intelligence, Musiio is able to sort through the enormous amount of tracks created and published worldwide every day. The tools Musiio provides allows a business to process more data than is humanly viable, and gives a business the competitive advantage by substantially increasing the accuracy and quality of A&R and curation.

Medical Technology
Other Investors: Cocoon Capital, SG Innovate and Australia-based Blackbird Ventures.
Total Round Size: US$1,000,000
Singapore-based See-Mode Technologies, a medical imaging startup that provides stroke prediction and treatment planning. See-Mode uses artificial intelligence and computational modeling in creating a set of tools for medical professionals to use for the diagnosis of a person's risk of stroke.

Entertainment
Other Investors: Seedplus, SGInnovate, Hustle Fund, Entrepreneur First and Dai Nippon Printing.
Total Round Size: US$1,000,000
BlockPunk is a platform facilitating the online trading of digital works by anime creators. The distribution of anime goods has become inefficient due to obstacles in its supply chain and licensing. This has led to a rise in illegal trading of goods and content online. BlockPunk aims to address this by allowing goods to be traded efficiently and transparently through a blockchain-powered platform.