AngelCentral Membership
RSVP for the next Coffee & Chat sessions if you want to find out concretely how we support Angels to invest better.
Details of the membership options and sign up for the one most relevant for you.
Seraphs
Individuals
$1,200 / year
All of our Angels' benefits plus
Unlimited access to all AngelCentral investment related workshops during your membership year (on an individual level basis)
Register As Seraph
Angels
Individuals
$500 / year
Invite to our monthly pitch days
Participation in AngelCentral's syndicate opportunities and post pitch updates
Invites to exclusive events and 20% off all AngelCentral workshops and deep dives
Register As Angel
Corporate
VCs, Family offices
$2,000 / year
All of our Angels' benefits for a maximum of 3 company representatives
Register As Corporate Team
Community
Individuals
FREE
Early bird deals on our paid workshops and learning activities
Quarterly newsletter on AngelCentral updates and Angel Investing intelligence reports and market insights
Register As Community Member
Hear it from fellow AngelCentral Investors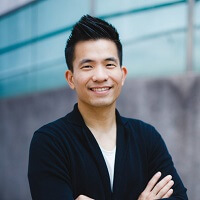 Khailee Ng
Managing Partner, 500 Startups
Because firm frequently co-invests with angel investors, AngelCentral has been pivotal in providing us additional high quality deal flow. We share deals with each other, exchange feedback, and learn from one another. It's so valuable.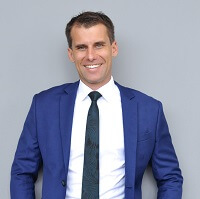 Sam Gibb
Managing partner, Endeavour Ventures
It's difficult to know where to start when you want to get into angel investing. As a result, it's better to have a community around you. The guys at AngelCentral, have built a strong community that they're supporting through supplementary educational events. As a result of the pre-screening process, the quality of start-ups that pitch are typically high quality. For those that are tied poor but want to understand more about the eco-system, this makes it the ideal venue to dip a toe in or dive in and get involved!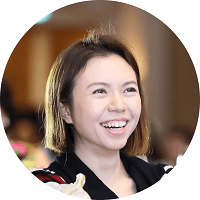 Lim Qing Ru
Director, True Global Ventures 4 Plus
Out of the 18 startups I've invested in so far, 3 are from AngelCentral and these deals happened over the last 3 months. AngelCentral has matured under Der-Shing and Shaoning's strong leadership, and the quality of deal flow has improved as a result. Putting my money where my mouth is, I'll definitely subscribe as a Seraph member again next year!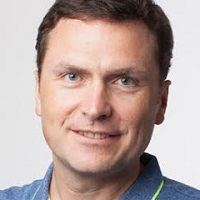 Mikael Krogh
Managing Partner and Founder of Investigate
As one that has been a partaker of AngelCentral's pitch events from the beginning, and as a result invested in two of the companies pitching, I can with verification vouch for the quality of companies being presented. The level of quality is thanks to the community of AngelCentral and not the least because of Dershing and Shao-Ning's network and experience. Happy to be a small part of AngelCentral!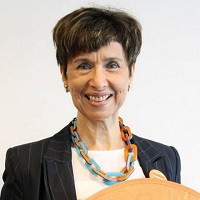 Jane Prior
Partner, Rapzo Capital
In a world that is crowded with possibilities, AngelCentral has been an excellent partner working through the "noise" in the market to identify, curate and present high potential startups as investment opportunities. They definitely help us by widening our reach…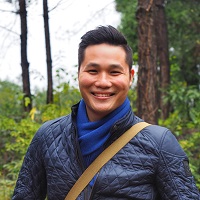 Victor Quah
Investor
AngelCentral has not only been able to offer quality deal flows but also provide essential educational materials that enhances my knowledge as an investor.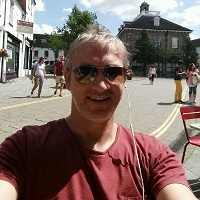 Jonathan Hacon
Active Angel Investor
AngelCentral is a great place to meet interesting and innovative startups as well as network with like-minded investors.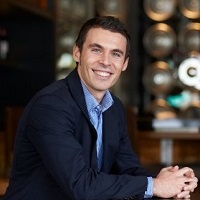 Filippo Fanin
CFA, Chief Executive Officer, Brotzeit
Over the past 18 months, Angel Central has provided me access to Angel Investing education and to great start ups. Their selection is well curated at all events - and as a bonus, everybody is friendly and down to earth. I recommend the membership to all Angels, whether beginners or experienced.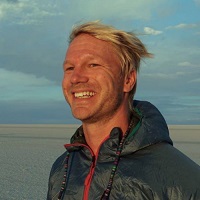 Juha Paananen
Entrepreneur & Angel Investor, Operating Advisor, Monk's Hill Ventures
AngelCentral does groundbreaking work connecting Singapore entrepreneurs and angel investors. It provides great value to Singapore's startup ecosystem.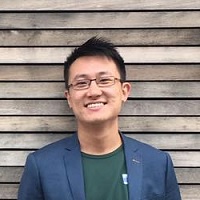 Vincent Yueh
Director, Acre Capital
AngelCentral has connected me to fellow angel investors and we're able to learn and invest together in startups. The community benefits from the varied experiences and expert knowledge of its members and we have fun together as well. I'm proud to be part of the community and believe we would be able to bring angel investing in Asia to the next level.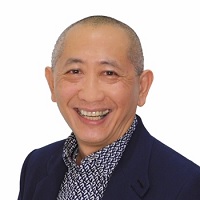 Lim Yuin Pin
Managing Director, Pirtek Asia Pte Ltd
Angel Central offers the right formula: learning workshops, quality deal flows and syndication opportunities. I highly recommend AC to aspiring angels.