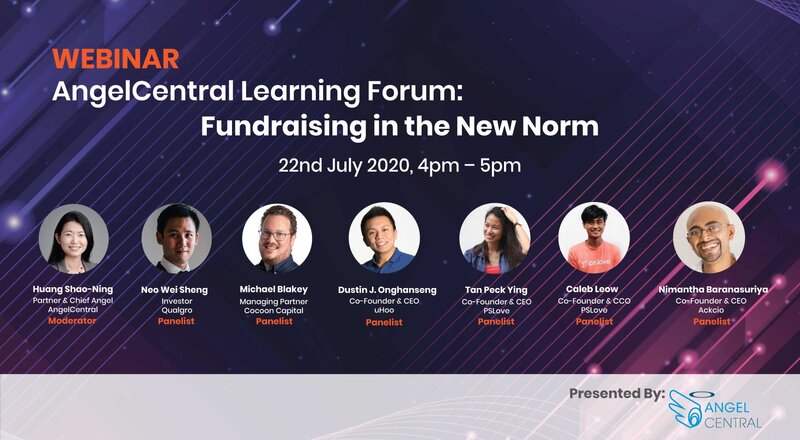 AngelCentral Learning Forum: Fundraising in the New Norm
Fundraising by startups during COVID-19 was done almost completely virtually - pitch days, demo days, etc were shifted online and conducted via video conferencing tools like zoom. Meetings between investors and startups were also conducted online. It was very different from what we were used to.
During this webinar, the problems of fundraising and investing during COVID-19 were thoroughly covered and 3 successful startups and 2 successful investors shared with our participants how they overcame such obstacles. They mainly talked about what they did differently to achieve success and how they adapted their mindsets and perspectives to the situation, giving our participants the chance to take advantage of this once in a lifetime learning opportunity.
The event has passed. Find more upcoming event here or subscribe to our mailing list to receive the updates about the future events.
If you are an investor and would like to find out more about Angel Investing and what AngelCentral does, we have a coffee session hosted by the AngelCentral team. These informal chat sessions are held twice monthly where we will share about what we do, our membership offers, and/or what Angel Investing is all about. Secure your slots here.
If you are a startup and would like to raise funds from our members, send in your application here!